Mt. Kilimanjaro Marangu Route 5-6 Days Itinerary
with
Day 1
Marangu Gate ─ Mandara Huts
8km, ↑ 840m / 2756ft
We will begin at Marangu Gate (1860m, or 6102ft) which is also the headquarters of Kilimanjaro National park. The trek through the lush rainforests that will lead us to the Mandara Huts (2700m/8858ft) in 4-5 hours for overnight.
Day 2
Mandara Huts – Horombo Huts
11.5km, ↑ 1000m / 3281ft
This morning we walk 6-7 hours through the unique vegetation with amazing views of the peaks of Mawenzi and Kibo. Overnight at the Horombo Huts. (3700m / 12139ft).
Day 3
Acclimatization day ? Horombo Huts
Optional day trip to the Mawenzi View Point or Zebra Rock to help acclimatize (Mawenzi Base Camp 4480m / 14698ft).
OR
Keep on to overnight at Kibo Hut (4700m / 15420ft) if you choose 5 days climb.
Day 4
Horombo Huts ─ Kibo Hut
9.2km, ↑ 1000m / 3281ft
After breakfast, begin ascent past the last water point and continue across the Saddle which bridges the Mawenzi and Kibo Peaks. Reaching to Kibo Hut in the afternoon after 6-7 hours.
Overnight at the Kibo Hut (4700m / 15420ft).
Day 5
Kibo Hut ─ Uhuru Peak ─ Horombo Huts
Distance: 19km
Time: 12-16 hours,
Altitude: ↑ 1195m / 3920ft and ↓ 2195m / 7201ft
We will make our way to Gillman's Point (5681m / 18638ft) and continue on to Uhuru Peak, (5895m / 19341ft).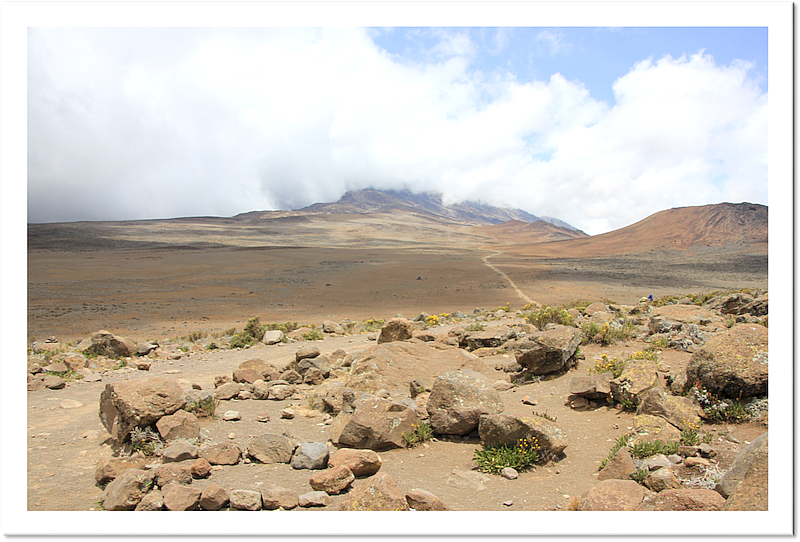 After summiting, descend back to Kibo Hut, across the Saddle and back to the Horombo Huts for overnight. (3700m / 12139ft).
Day 6
Horombo Huts ─ Marangu Gate
19.5km, ↓ 1840m / 6037ft
Distance 19.5km,
Time 5-7 hours,
After breakfast, we continue our descent to Mandara hut and in 5-7 hours we will reach the entrance of the Marangu Gates to receive certificates and celebrate our achievements.