Private Day Trip to Lake Manyara National Park
EXPLORE "the bird watchers paradise"
DISCOVER the different habitats of many animal species along the lake shore
ENJOY the walk on the long jetty that leads over the landscape soaked with hot water in the 'Majimoto area'.
Lake Manyara NP is an outstanding landmark nestling at the base of the Great Rift Valley escarpment. The park contains a diverse range of habitats and topographical features, ranging from groundwater forest, acacia woodlands and open grasslands to the shores of Lake Manyara and the soda lake itself.
The park is noted for its numerous buffaloes, elephants, giraffes, impalas, hippos and provides sanctuary to a great variety of smaller animals. A famous spectacle in the park are the tree climbing lions.
We depart Arusha from your hotel at 7:30 after breakfast and drive 126 km to Lake Manyara NP with our Lunch box.
From the entrance gate, the road winds through an expanse of lush jungle-like groundwater forest where many baboons lounge nonchalantly along the roadside.
Manyara-NP Gate
Manyara-NP Baboon
Manyara-NP Impalas
Manyara-NP Wildebeest
Continuing towards the lake we will reach the Hippo Pools at Mto Wa Mbu River.
Manyara-NP African Jacana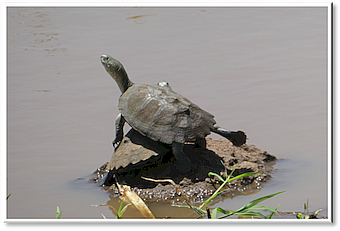 Manyara-NP Turtle
We leave the car at the Hippo Pools for a short walk.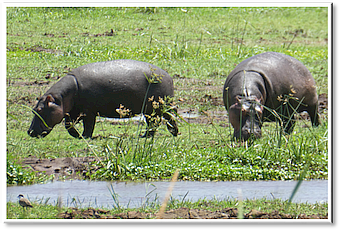 Manyara-NP Hippos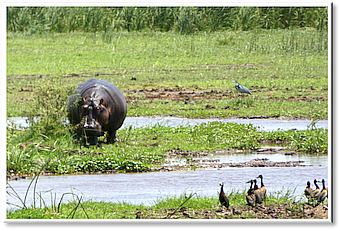 Manyara-NP Hippo
Lunch is served at Msasa Picnic site which affords fabulous views of the lake.
Manyara-NP Msasa Picnic
Manyara-NP Picnic view
After lunch we'll continue with game viewing in the park searching for the diverse flora and fauna of the park. Over 350 species of birds can be viewed.
Manyara-NP view to the lake
Manyara-NP Elephants
Manyara-NP Southern Ground Hornbill
Manyara-NP Zebras
We will park the car at the hot springs Maji Moto Kubwa at the south end of the park.
Manyara-NP Maji Moto Kubwa
Manyara-NP walkway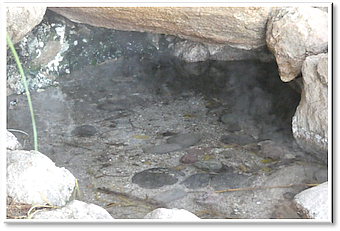 Manyara-NP Hot Springs
Manyara-NP Flamingos
After we enjoyed the view we head back the same way to the gate.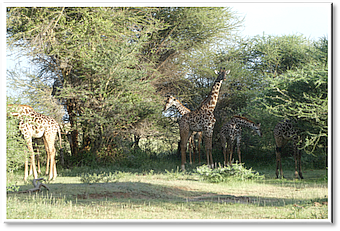 Manyara-NP Giraffes
Manyara-NP Baboons
Late In the afternoon we drive back to Arusha and end the trip at your hotel.
What's included?
Transport to the park and back
Park entry fee
Game drive in 4x4 safari vehicle with pop up roof
The safari will be with English-speaking safari driver/guide
Unlimited mileage.
Unlimited Mineral drinking water and sodas in the car
Lunch box
Exclusions
Tipping of the driver guide and other staff offering services
Travel insurance
Items of a personal nature
----------------THANK YOU FOR CHOOSING KILEO TOURS & SAFARIS -----------------