Mt. Kilimanjaro Machame Route 7 Days Itinerary
with
Nowadays is the Machame Route apart from Umbwe Route popular and well known like the
Whiskey Route.
The Machame Route located in the southern base of the mountain, within its green, abundant rainforest can take 7 days or 6 days for the best acclimatization.
Day 1
Arusha – Machame Gate
Drive from Hotel in Arusha to Machame Gate (1790m / 5872ft).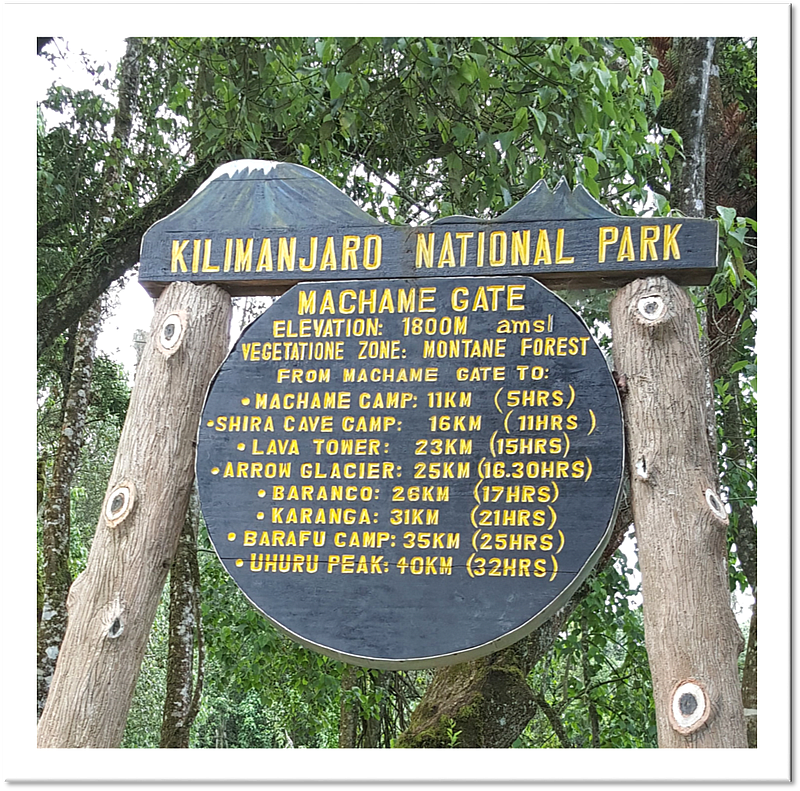 Machame Gate – Machame Camp
9km, ↑1220m / 4003ft
After registration, you begin your climb through the tropical beautiful rain forest. As you pass through the rainforest, you are likely to spot black and white colobus monkeys as well as blue monkeys and forest birds!
After 6-7 hours you will arrive at Machame Camp (3010m / 9875ft) for dinner and overnight.
Day 2
Machame Camp ─ Shira Camp
7km, ↑ 835m / 2740ft
From the Machame Camp, you cross the stream onto its west bank and follow the path up the steep rocky ridge – criss-crossing a few times before reaching Shira camp within 5-6 hours, at the base of a semi-circular wall of Shira.
Dinner and overnight at Shira camp (3845m / 12615ft).
Day 3
Shira Camp ─ Barranco Camp
10km, ↑ 700m / 2297ft, ↓ 600m / 1969ft
From Shira camp, you hike to Lava Tower (4600m / 15092ft) to acclimatize and then proceed down to Barranco Camp. Tonight's camp is one of the best on the mountain. Dinner and overnight at Barranco Camp (3960m / 12992ft).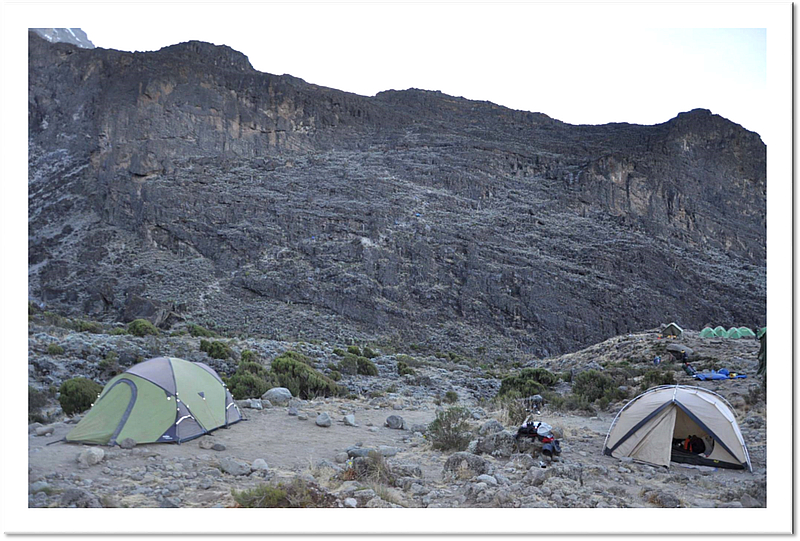 Day 4
Barranco Camp ─ Karanga Valley
6km, ↑ 375m / 1230ft, ↓300m / 984ft
From Barranco camp, you climb up through the edge of great Barranco Wall. It's a tough morning climb on a steep trail, but once you reach the top, the views are spectacular.
Dinner and overnight at Karanga Camp (4035m / 13238ft).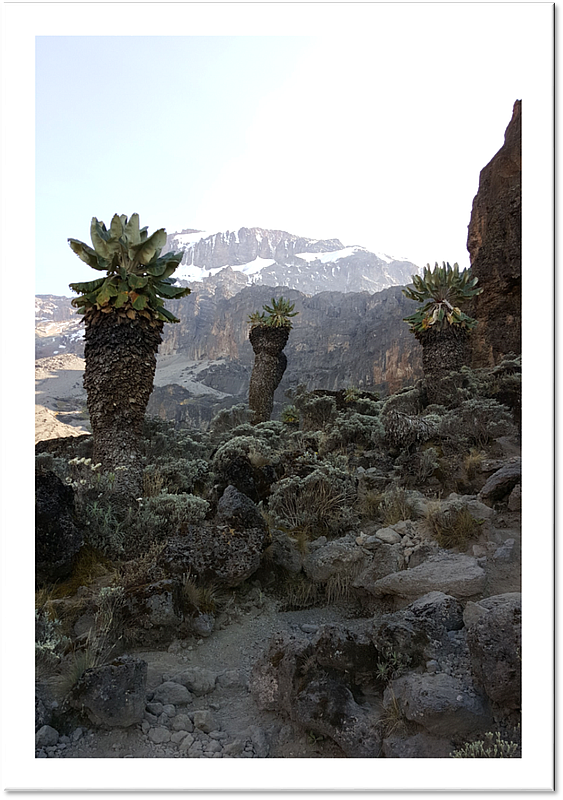 Day 5
Karanga Camp ─ Barafu Camp
4km,↑ 605m / 1985ft
Today is a shorter climb than the past few days, hiking up to the final camp before your last ascent day to the summit. You must get lots of rest as you will need all your energy for the climb to the roof of Africa.
Dinner and overnight at Barafu Camp (4640m / 15223ft).
Day 6
Barafu Camp ─ Uhuru Peak ─ Mweka Camp
↑ 1255m / 4117ft, ↓ 2815m / 9235ft
You will start trekking early just after midnight, as the walk today will take 10 – 14 + hours.
The 1255 m ascent in just over 3 km, will take us about 6-8 hours, as you try to reach the summit to watch the sunrise over the Great Rift Valley. After watching the sunrise and taking enough pictures, you then start descending the mountain to below the tree line.
Dinner and overnight at Mweka Camp (3080m / 10105ft)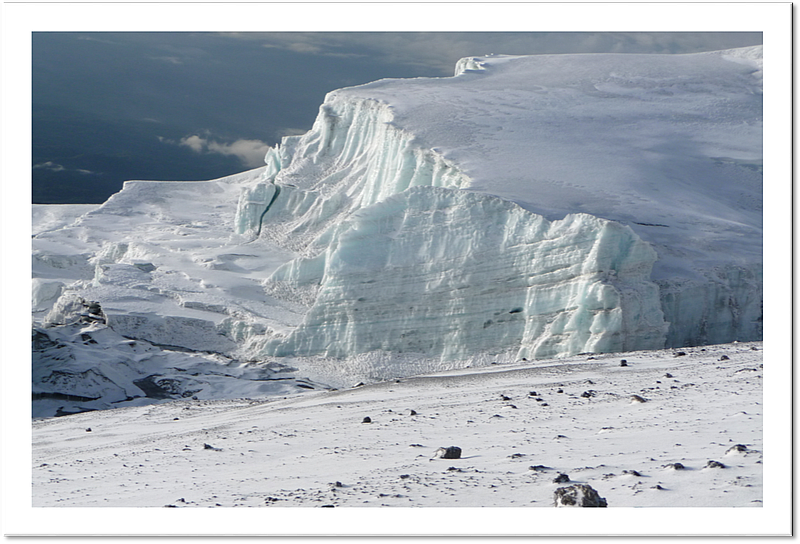 Day 7
Mweka Camp ─ Mweka Gate
10km, ↓ 1450m / 4757ft
On your final day, we will have a short four-hour hike out, walking through the lush forest. You meet our driver with the vehicle at the Mweka Gate (1630m / 5348ft) to drive back to the hotel in Arusha.